Communication and Information Systems
Your passion is making human connections. Your tools might be a canvas, stage, or computer - but it's your creativity that brings people closer together.
Story image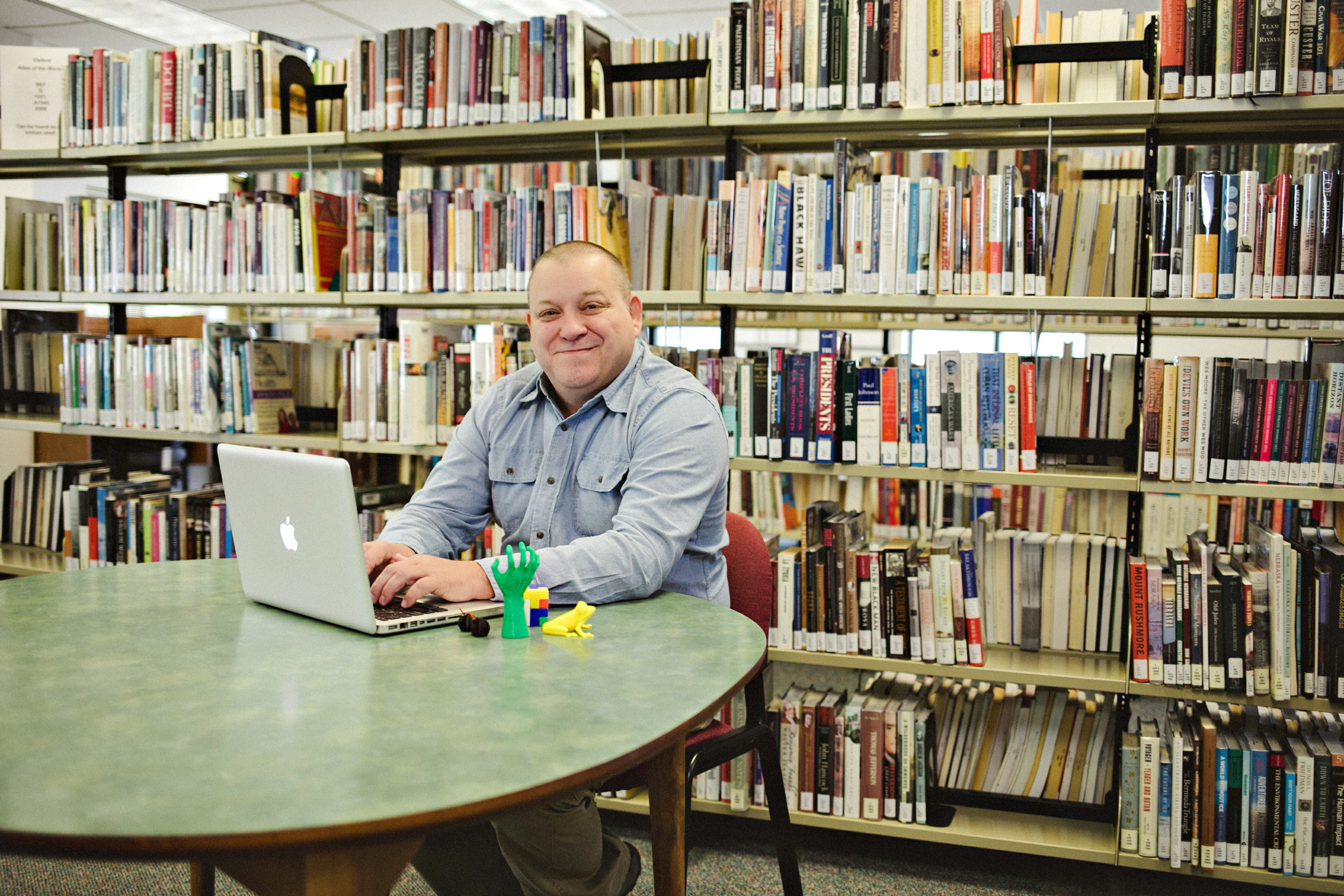 "If I can start over by learning a new trade, anybody can do it with the help and support from WNCC."
George Taylor, IT Technical Support Specialist, NexGen Outfitters
Finding your passion
This pathway prepares for careers in Information Technology. These careers involve the design, development, support, and management of hardware, software, multimedia, and systems integration services. The IT industry is a dynamic and entrepreneurial working environment that has a revolutionary impact on the economy and society. This pathway also focuses on Communication related careers. Careers in the Performing Arts, or certain aspects of Journalism, Broadcasting and Film require creative talents. Communicating effectively in both oral and written form is essential for all careers in the cluster. In addition, the creative aspects of this cluster are rapidly merging with the technological offering exciting and challenging careers. Explore our programs of study and learn more about what WNCC can offer you!
Career Opportunities
Software Developers, Applications




Computer Systems Analysts




C

omputer User Support Specialists




Network and Computer Systems Administrators




Software Developers, Systems Software




Web Developers




Computer Network Architects




Database Administrators




Information Security Analysts




Computer Network Support Specialists




Computer Occupations, All Other




Computer Programmers

Graphic Designers




Telecommunications Line Installers and Repairers




Audio and Video Equipment Technicians




Telecommunications Equipment Installers and Repairers, Except Line Installers




Writers and Authors




Technical Writers




Art Directors




Producers and Directors




Music Directors and Composers
Find more jobs at: h3.ne.gov
*This list is based on projected highest number of openings in Nebraska through 2024. Source: Nebraska Department of Labor, Office of Labor Market Information