Hero image
You don't have to navigate this college journey alone. A dedicated team of faculty and staff is always eager to point you in the right direction or just keep you moving on your path to success.
Academic Resources
At WNCC, we offer tutoring options in one-on-one settings, group settings, or even with a student tutor so you can find a learning environment that fits your preferences. Regardless of the type of tutoring, we hope to help you walk away with more confidence in your studies.
After your first semester at WNCC, you will be assigned a faculty advisor. You also have the opportunity to meet with transfer advisors and career pathways advisors. Whether you need a little advice on deciding on next semester's classes or looking for a summer internship, we can help.
We enjoy the two years you spend with us. After graduation, you might transition to a four-year institution. We'll help you get there. Be sure to meet with your faculty and career advisors frequently to ensure a successful transfer.
Our Adult Education offices offer free English as a Second Language (ESL) classes to anyone looking to sharpen their English language skills. By helping hone your English skills, we strive to improve your employability.
Student Support Centers
College is meant to push you academically. But don't be afraid to ask for help! Virtual or in-person tutoring is available through our Math and Writing centers. We also offer support resources in the Howard Olsen Student Success Center.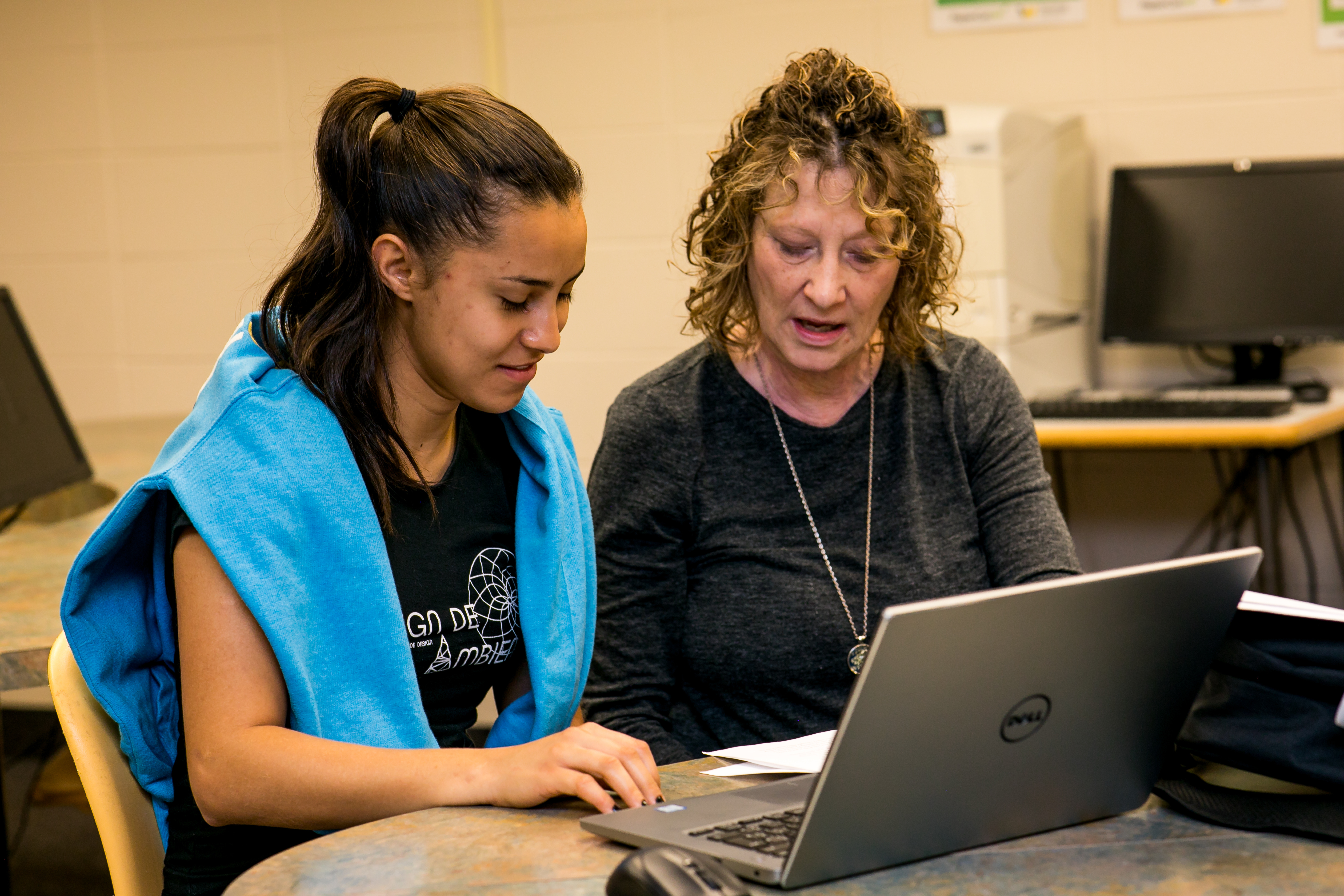 Writing Center
Our staff of certified tutors can help with any writing assignment you're working on, including essays, research papers, speech outlines, resumes, and scholarship applications. The Writing Center also hosts mandatory labs for students enrolled in Basic Writing or Developmental Writing courses, clarifying and reiterating concepts discussed in class. The Writing Center is located in the Learning Commons on the Scottsbluff Campus.
Writing Center Information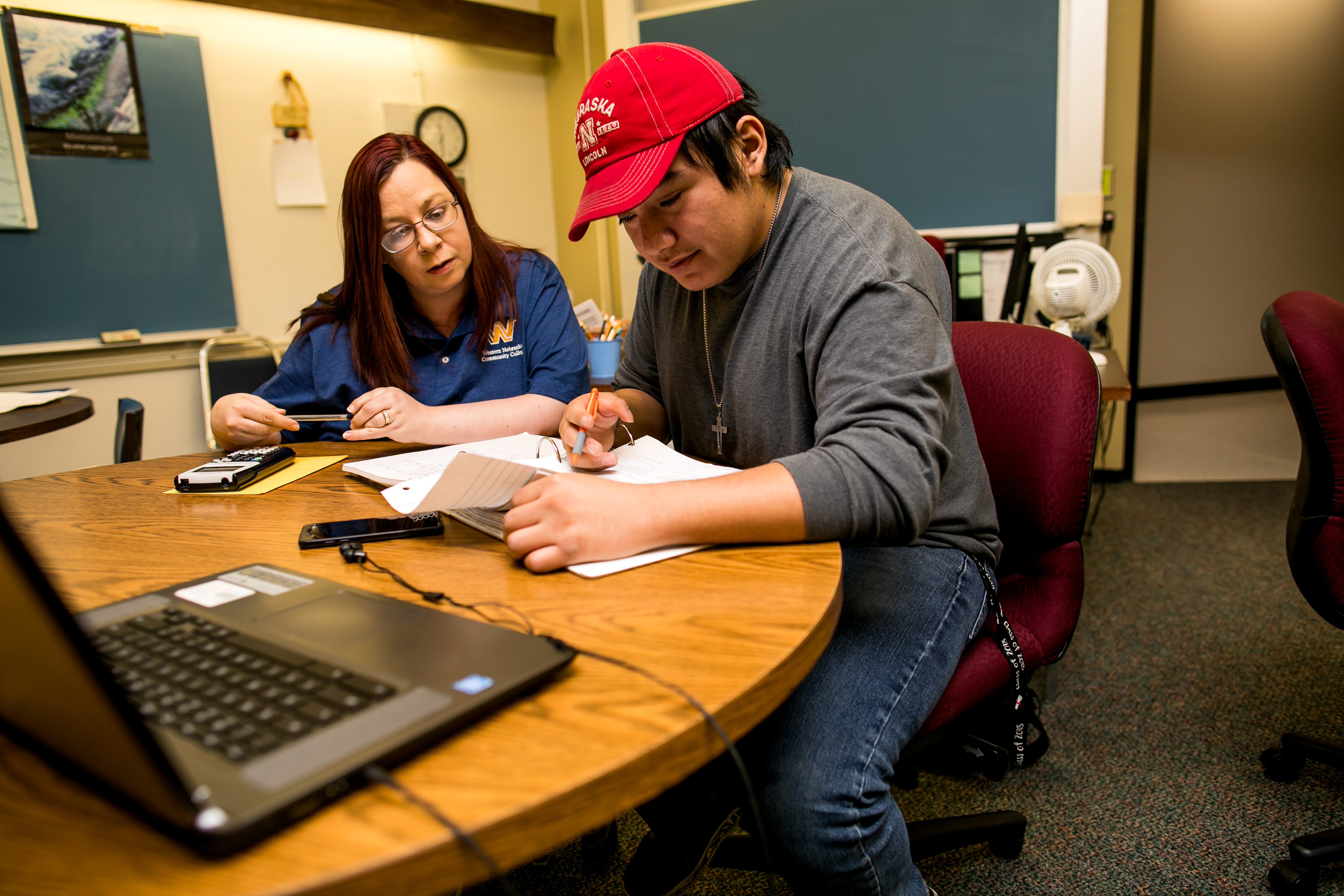 Math Center
Supplement any of your math classes at WNCC at the Math Center. Our trained tutors, who have degrees in mathematics, can help you tackle any assignment or concept that is causing difficulty. Located in the L252 on the Scottsbluff Campus, the Math Center has open computer access to MyMathLab, Derive, matlab, math videos, and other helpful resources.
Math Center Information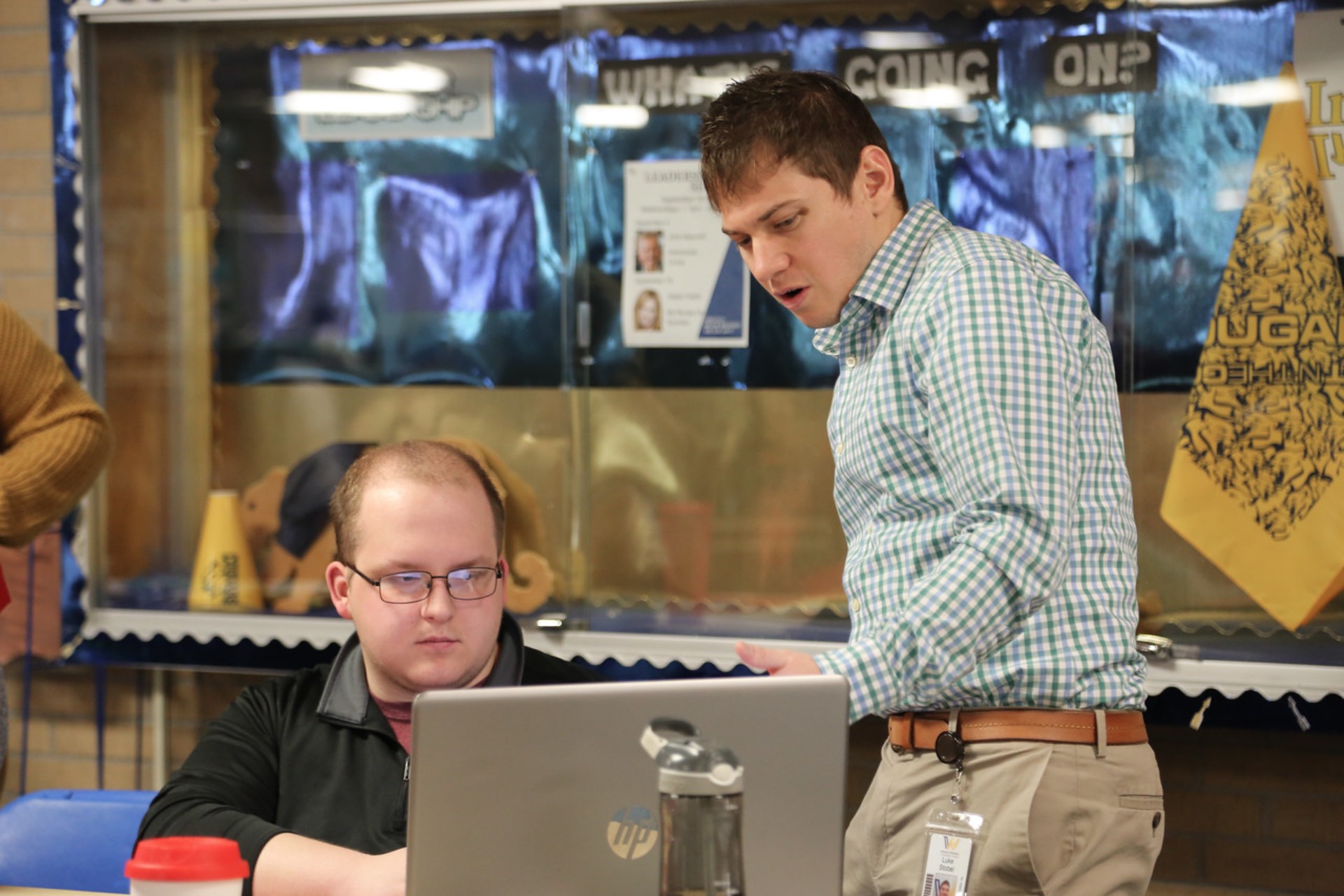 Student Success & Retention
While everyone defines student success a little bit differently, our main objective at WNCC is to help students reach their educational goals! We promote student success through many avenues. From academics to internship opportunities, WNCC has you covered.
Howard Olsen Student Success Center
​
Frequently Asked Questions
Are there computers available for me to use?
Is there any academic assistance available online?
How can I file a complaint?