Hero image
Apply Today!
About STEM CONNECT
The STEM Career Opportunities in Nebraska: Networks, Experiential-learning, and Computational Thinking (STEM CONNECT) is an NSF-funded STEM (Scholarships in Science, Technology, Engineering, and Mathematics) scholarship program forming a partnership among the University of Nebraska-Lincoln (UNL), Western Nebraska Community College and Southeast Community College (SCC).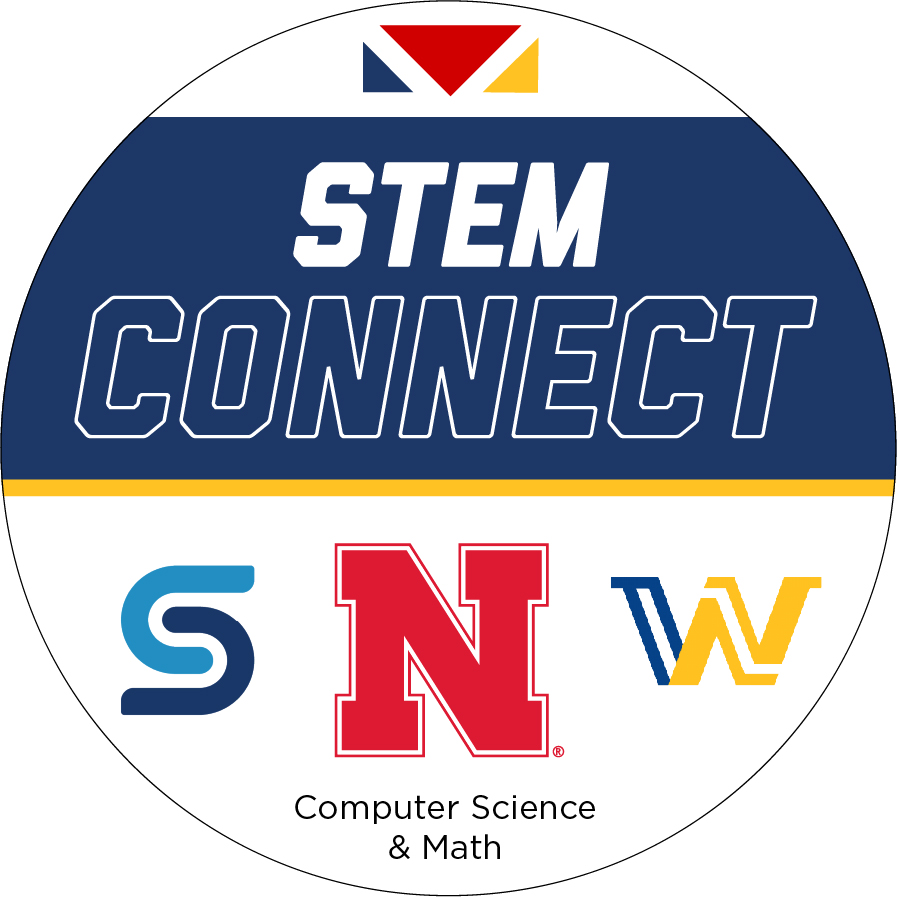 STEM CONNECT awards scholarships to and provides curricular and co-curricular support to academically talented, low-income students with interest in careers that require strong skills in mathematics or computer science.
The STEM CONNECT program has many benefits in addition to the scholarship itself. Students will participate in a seminar designed to help them develop as leaders, they will gain mentors in their field, and be placed in specially designed courses with their cohort!
Additional Information
What programs of study are included?
Let us know you are interested!